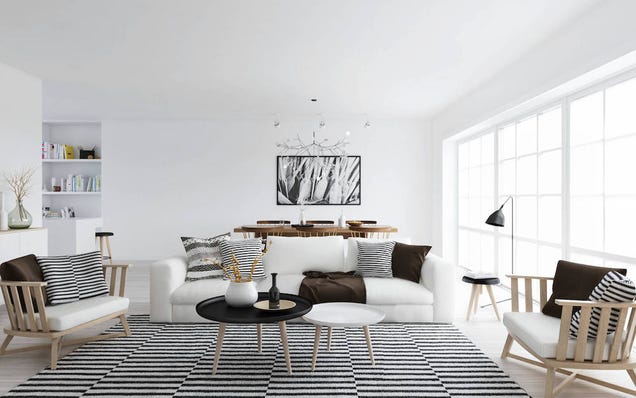 Scandinavian design or simply scan design and mid-century modern are quite similar and overlap each other in many different ways. Mid-century modernism was the design made popular during the mid 20th century. Scandinavian design furniture was the most influential type of furniture during this time period, therefore the most well known pieces of furniture from mid century modernism were also of this style. Scandinavian design went beyond the classic modernist era though, all the way up until today. So a lot of contemporary furniture being made are of scan design. The Nordics are as busy as ever sharing their amazing works with the rest of the world, applying new creative styles to their classic designs.
Depending on the originating nation, this style of design can vary a lot. The Nordic people incorporate a lot of woods into their furniture. The Swedish designers use woods of a light shade while the Danes use darker woods. This can be seen in their bed frames and tables, which are all always made of wood in minimalist design.
A common trait of Scandinavian design is the large use of white. Scandinavians (alongside the Japanese) brang minimalism into the world, where white is predominant. Some classic pieces which many people around the world have come to be familiar with are the Swan and Egg Chairs (Arne Jacobsen), Hammock chair (Poul Kjaerholm), Baker sofa (Finn Juhl), Wishbone chair (Hans Wegner) & Corona chair (Paul Volther).

And then there's the Finns introduced durable plastics and acrylics into furniture design. Some well known pieces from Finnish design include Alvar Aalto's Stool 60, Eero Aarnio's Pod, Ball and Bubble Chairs and Eero Saarinen's Womb Chair, Sofa & Ottoman, the Tulip Chair & Armchair.
Scandinavia has kept up with traits from its traditional roots, and its decor still incorporates that same stylish modern minimalist. Therefore, both retro and contemporary American homes alike, have these artistic geniuses from the land of the Northern Lights to thank. Because if it weren't for them and their beautiful furniture creations, a lot of what we have and consider modern in the U.S. would not even exist.